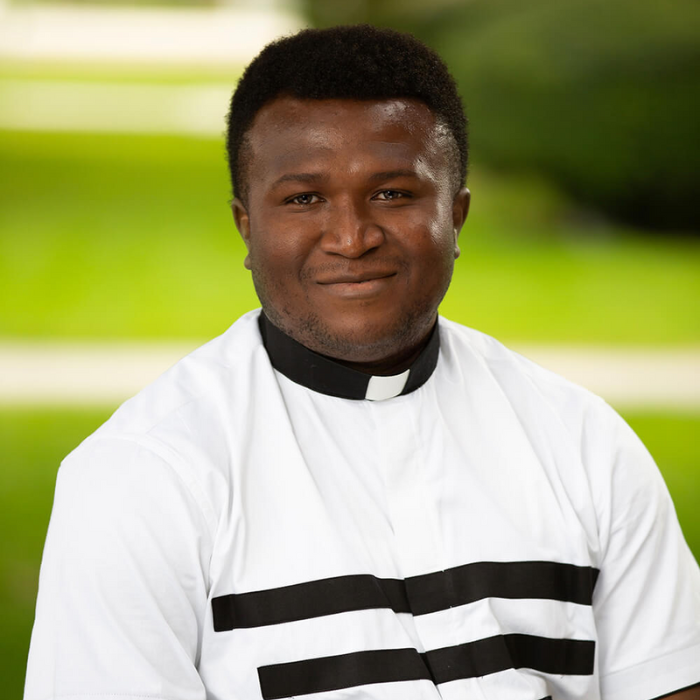 Fr. Emmanuel Chinedu, SMMM.
Parochial Vicar
Office: 208-888-1182
Fr. Emmanuel was born and raised in Nigeria. He began his journey to the Priesthood in 2002.
He received his seminary training from St. Thomas Aquinas Major Seminary, Makurdi and Seat of Wisdom Seminary, Owerri, both in Nigeria. On July 26, 2014, he was ordained a Priest for his Religious Order, the Congregation of the Sons of Mary, Mother of Mercy (SMMM).
After his Priestly Ordination, Fr. Emmanuel served as the parochial vicar of Holy Trinity Parish, Kano, from August 2014–November 2016. In November 2016, he was made pastor of the same parish, and he served in that capacity until March 2020 when he left for the United States for mission in the Catholic Diocese of Boise.
His first assignment was as the parochial vicar of St. Paul's Parish, Nampa, from July 2020–June 2021.
Fr. Emmanuel is grateful for the opportunity to be a missionary priest and to serve in the United States, just as missionaries from North America and Europe served and helped in the faith's growth in Nigeria.
In his leisure time, Fr. Emmanuel enjoys watching and playing soccer, watching movies, biking, and listening to music.