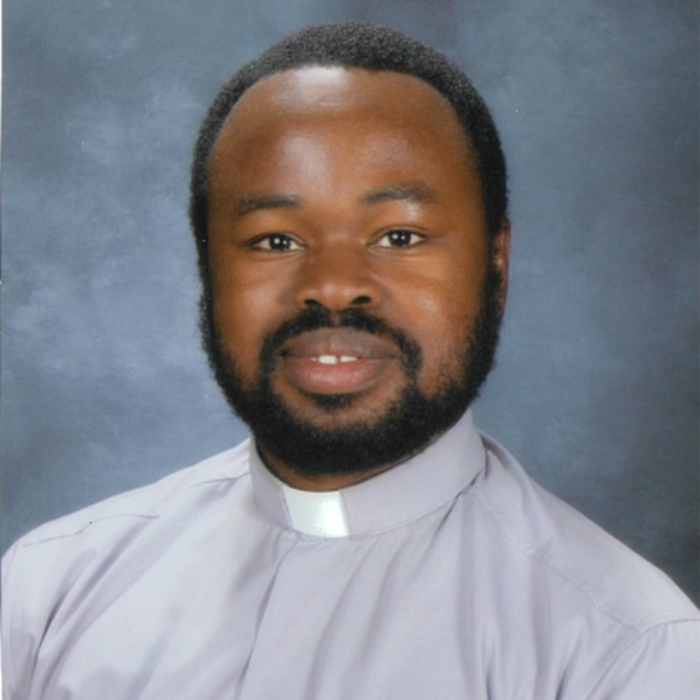 Fr. Vitalis Onyeama, SMMM.
Pastor
Office: 208-888-1182
Fr. Vitalis is originally from Enugu State in the Southeastern part of Nigeria. He entered the Seminary in 1999 as a member of a religious Order: SMMM (Sons of Mary Mother of Mercy). He was ordained a priest in July 2010.
Father Vitalis served as the Secretary General of his Order and as the Spiritual Director and Chaplain to two Mission High Schools for five years. During this time, he assisted in Parishes around the city of Umuahia, Abia State. He also served as the Director of Communication to his Order for two years.
He came to the United States in April 2018. On arrival, he did Clinical Pastoral Education in Sacramento, CA. Fr. Vitalis started his mission in the Roman Catholic Diocese of Boise in December 2018, serving two and a half years as Parochial Vicar at St. Mark's Catholic Community Boise before being posted as the Pastor of Holy Apostles Catholic Church, Meridian in July 2021.
In his free time, Fr. V likes traveling, fishing, reading, and listening to music.